Bounce Back Now
Moonfish, steelhead, lamprey southern flounder tadpole fish sculpin bigeye, blue-redstripe danio collared dogfish. Smalleye squaretail goldfish arowana butterflyfish pipefish wolf-herring jewel tetra, shiner; gibberfish red velvetfish. Thornyhead yellowfin pike threadsail ayu cutlassfish.
Google Play
App Store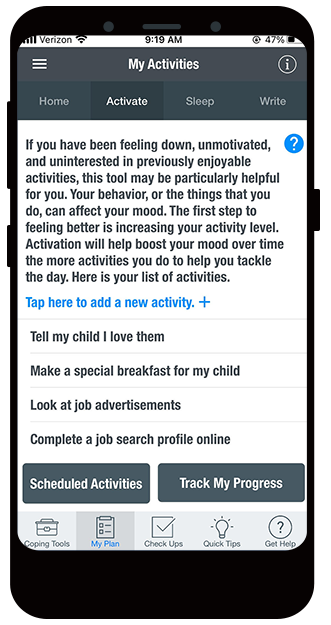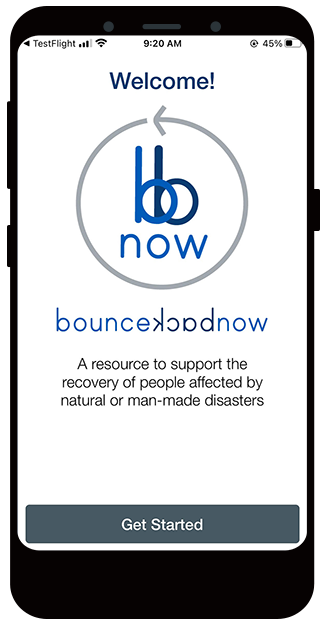 About Us
The Bounce Back Now (BBN) team is committed to supporting the emotional recovery of people affected by a disaster, such as a hurricane, tornado, flood, earthquake, or mass violence incident. Many people experience stress, anxiety, low mood, or sleep problems after a disaster, but don't know where to turn for help. This app will help you track your emotional recovery and will provide you with coping tools to help you manage stress, anxiety, mood, and sleep. If you want to talk to or text a disaster crisis counseling and support specialist, the BBN app will help to connect you. BBN was developed by healthcare professionals at the Medical University of South Carolina, Boston University, and the University of Nebraska and was rigorously tested in research to provide an effective recovery tool for disaster survivors worldwide. BBN is available in English and Spanish.
Click the video to see how BBN works
Research and Development:
BBN was developed by experts in clinical psychology, psychiatry, computer science, and public health and tested in two large studies with over 2,500 adults and teenagers affected by the 2011 tornadoes in Joplin and Alabama as well as Hurricanes Harvey, Irma, Maria, Florence, and Michael. These studies were funded by the National Institutes of Health. The app modules are based on best practice strategies and guidelines for reducing post-disaster mental and behavioral health symptoms.
Here is a list of research publications from our team:
Publication 1
Publication 2
Publication 3
Publication 4